Current Meal Prices
Reduced Price Breakfast: $0.30
Reduced Price Lunch: $0.40
Full Price Breakfast
Elementary: $1.35
Secondary: $1.50
Charter K-8: $1.50
Charter High School: $1.65
Full Price Lunch
Elementary: $2.50
Middle: $3.00
High:$3.25
Charter K-8: $2.75
Charter High School: $3.50
*Charter school meal prices include the additional cost of packing and transporting meals to site.
* Contact your student's cafeteria manager to obtain a meal account refund.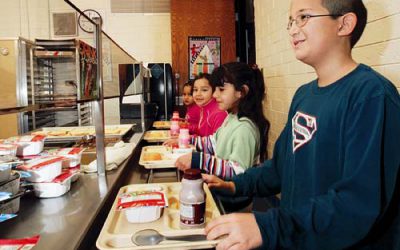 Food and Nutrition Services will provide a free breakfast to all students scheduled to take the FSA on the day of their test. Obtain the schedule of testing from your school's administration. Elementary students wishing to receive a free breakfast should go to...