Current Meal Prices
Reduced Price Breakfast: $0.30
Reduced Price Lunch: $0.40
Full Price Breakfast
Charter K-8: $2.25
Charter High School: $2.25
Full Price Lunch
Charter K-8: $3.25
Charter High School: $3.25
Click here for Nutrislice Menu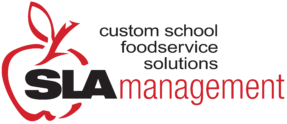 Welcome to our SLA Family!
SLA is excited to provide your school community with an exceptional café dining experience for the 2020-21 school year. As an extension of our SLA family, we look forward to offering your children healthy, delicious meal options served by our friendly, caring team.

Please click here for menu.
Please click here for SLA Virtual Orientation.