100% Fruit – Best Smoothies In Town!
Barfresh Food Group, Inc., a manufacturer of frozen, ready-to-blend beverages, has expanded its relationship with Pasco County School District. Barfresh is expanding its product offerings to the District to include its 100% fruit smoothie, which addresses demand for an all-fruit product that also satisfies requirements set forth by the USDA guidelines under its Child Nutrition Program. The Company continues to receive positive feedback from schools and administrators across the district.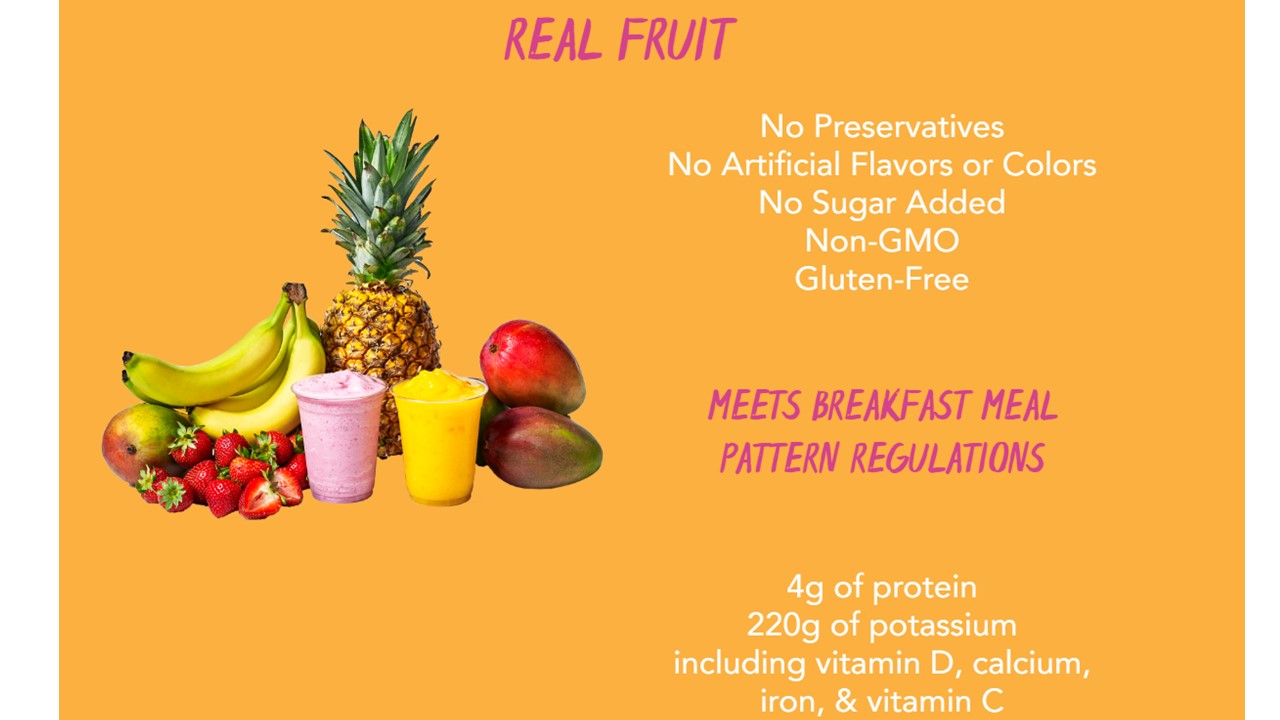 Riccardo Delle Coste, the Company's CEO stated, "The expanded agreement with Pasco County School District is a great example of what is happening around the country that gives us confidence as we target all 14,000 public school districts throughout the United States.
Stephanie Spicknall, RD/LD, Food & Nutrition Services Program Manager of Nutrition, commented, "We are thrilled to be expanding the smoothie program with Barfresh! What an exciting opportunity to provide students a clean label product that exceeds expectations for taste! Our Gen Z customers are looking for clean, convenient eating which is exactly what Barfresh is able to provide. The versatility of the products, offered in either dairy or non-dairy, keeps students interested all school year long! In addition, we are proud to offer a fresh, quality product to students who otherwise may never have access if not through the National School Breakfast and Lunch Program."
For more information on the company and their products, please visit www.barfresh.com.