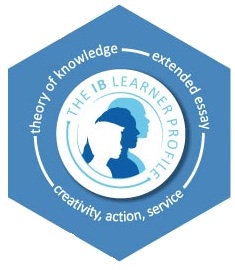 The Land O'Lakes IB Assistant Principal and Counselor will be at our school 5th period on _10/19_ to tell you about this opportunity.  A Parent Night will be available on Tuesday, November 17, 2015 at TEWMS from 6:30- 7:30 pm.
The International Baccalaureate Diploma Program (IB) offers high-achieving, high-performing students an opportunity to pursue a rigorous program of studies during their high school years. The academic requirements of the IB program are demanding. However, the student with an IB diploma or certificate may be awarded college credit and advanced standing at colleges and universities throughout the world.
The IB Program at Land O'Lakes High School serves east side and central schools in Pasco County. Community IB Information Nights will be held in November and are open to the public. A link to the application will be available on line at http://lolhs.pasco.k12.fl.us at the International Baccalaureate link beginning October 5, 2015.