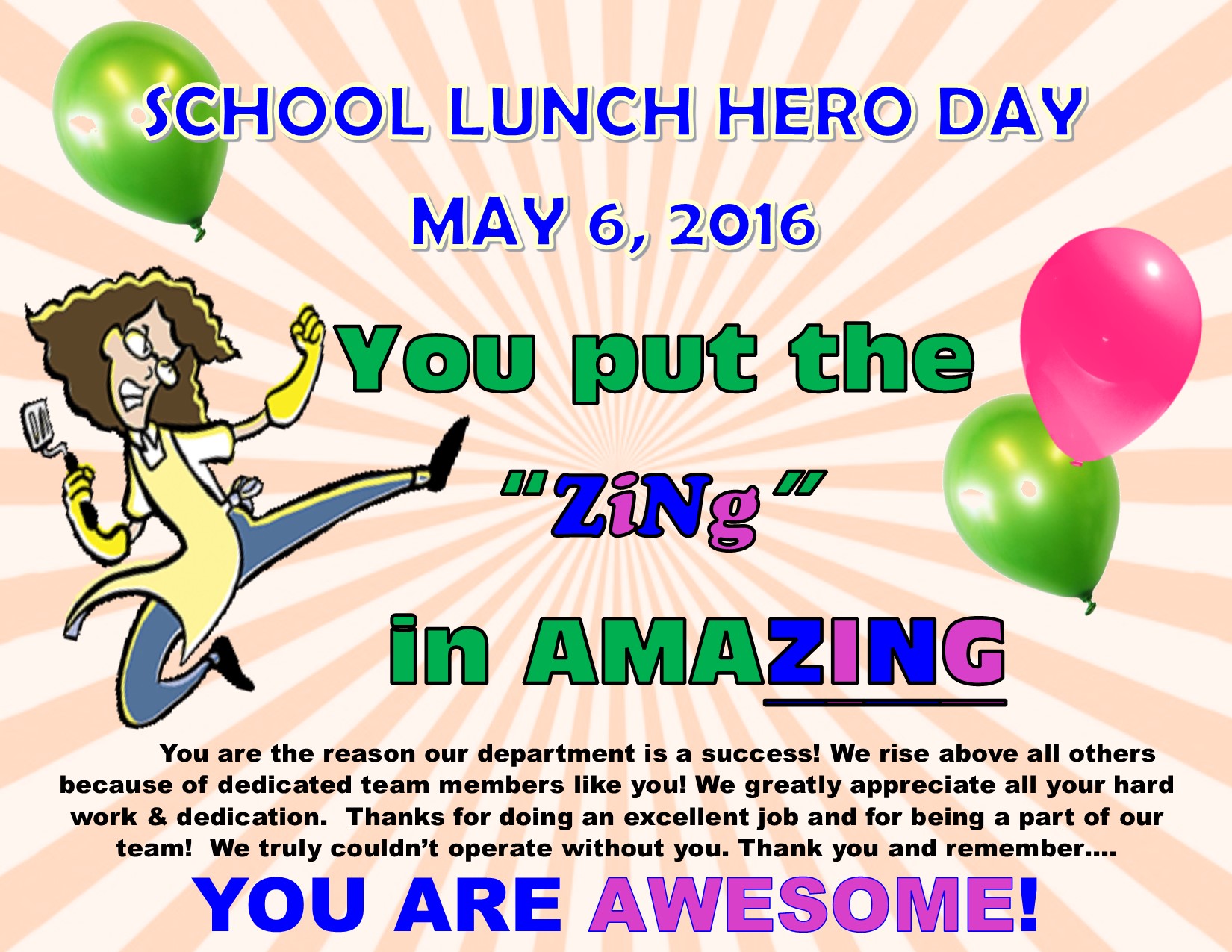 The National School Nutrition Organization has designated the 1st Friday in May as a day to celebrate our hero's! The purpose of this day is to recognize those who prepare healthy meals for our students, adhere to strict nutrition standards, navigate through food allergies and offer service with a smile. On May 6th 2016, Pasco County Food & Nutrition Services joined in on celebrating National School Lunch Hero Day. This year our theme was "You put the "ZING" in AMAZING." Each School was sent a package with the above flyer and a key holder with the same quote for each employee in the FNS Department. The school staff were encouraged to recognize their "lunch ladies" in whatever way they could. Students gave cards, made posters, gave flowers, and much more. The FNS staff at Woodland Elementary walked into a nice surprise last Friday as they were welcomed by Miss Smith's Kindergarten class giving them thank you cards & breakfast. Students at CENMS celebrated School Nutrition Hero Day by making/signing a card for the whole FNS Staff to enjoy… You guys ROCK!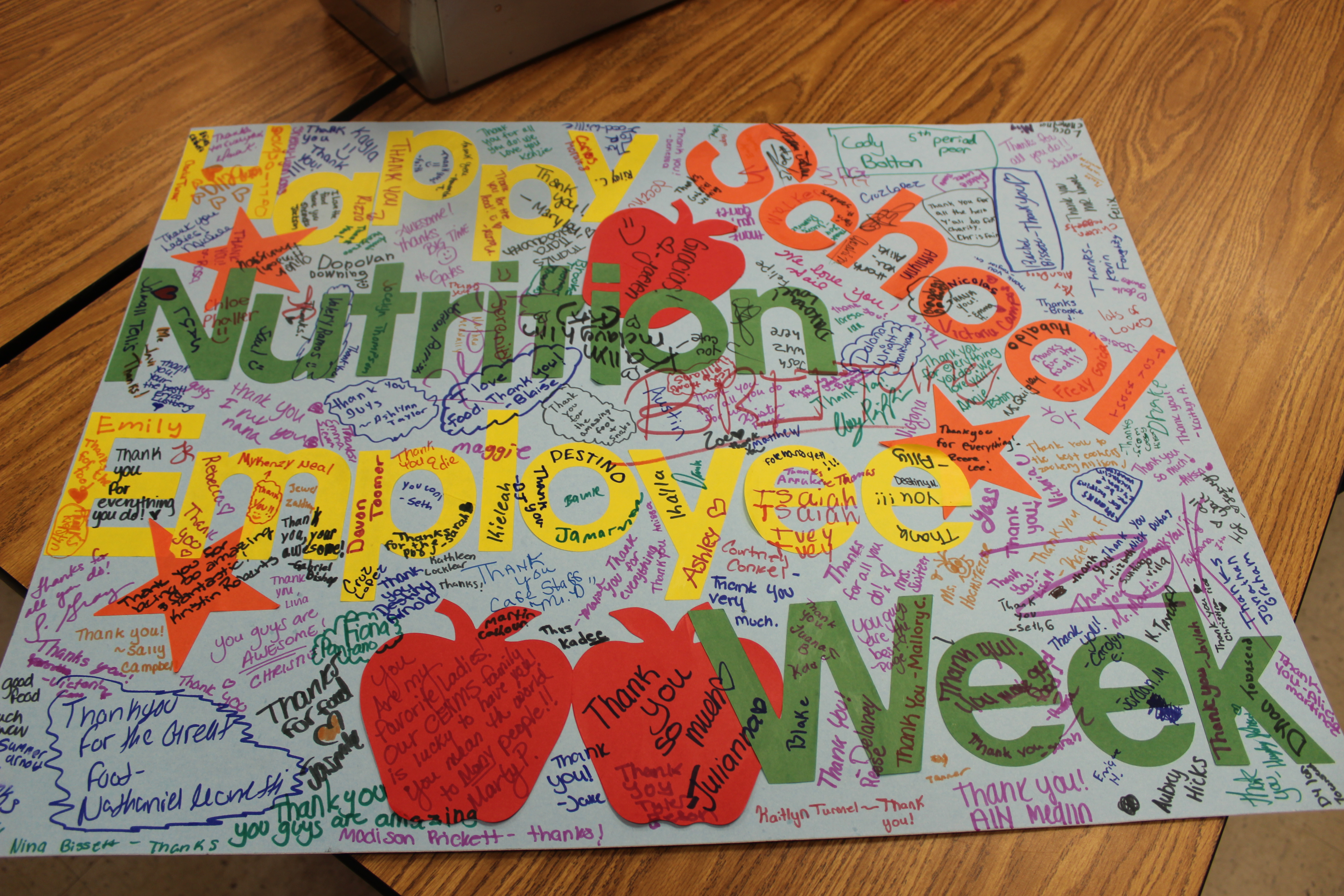 The email of the day came from FNS Cafeteria Manager from Pasco Middle School who wrote:
"Sometimes the "Oh, I meant to call you" or the "I have a field trip tomorrow and need 60 lunches" can make you question,
Why am I still doing this? Then you walk in your cafeteria at 4:30 in the morning (because you are short staffed once again) and find your entire kitchen covered in sticky notes from the students and I believe a teacher or two, thanking you for what you and your team does. Then you say to yourself, "THIS is why I'm still doing this". The rest of the "stuff" is not worth the wanting to scream. You take a deep breath and know tomorrow it will be better. It's about these kids and making sure they get fed a nutritious meal and that they know that you care.
So to everyone that wrote a note or organized this surprise, THANK YOU!
You made me remember why I'm still doing this."
She wrote this after she walked in that morning to find notes from the students and teachers posted all over her cafeteria.