The more scholarships you apply for, the more likely you are to receive money for your education. I encourage you to apply for a handful or more of these scholarships to help you on your way to earning a degree with less financial stress.
Great Scholarship Search Websites:
https://www.goingmerry.com/c/aprils-aj4r
General Scholarship Application click below:
Current Available Scholarships:
Cooperative Living Organization Scholarship Housing – Due March 15th, 2019
An independent student-governed cooperative, providing low-cost housing for
University of Florida students since 1931. (Now accepting Santa Fe College students!)
We provide dorm-style housing at $400 rent/month, including: meals, utilities, and parking.
College Board Opportunity Scholarship- Various Due Dates
A first-of-its-kind national scholarship program that guides students through the college planning process and offers a chance for them to earn money for college for each action completed. We are investing $5 million per year in the College Board Opportunity Scholarships, beginning with the class of 2020.This isn't your typical scholarship program. It doesn't require an essay or an application, and it doesn't have a minimum GPA or SAT score requirement. Instead, it rewards all students' efforts and actions on their way to college. The more effort that students put in and actions they complete, the more chances they have to earn a scholarship.
The six steps in this program help students 
plan
 by making a good starter list of schools, help them 
prepare 
so they can take their best shot, and help them 
pay
 for college. Completing each step will earn a chance for a scholarship; completing all six will earn a chance to win $40K for their college education.  
The six actions are:
Build Your College List: $500: 

Get started by exploring colleges you're interested in.

Practice for the SAT: $1,000: 

Use Official SAT Practice on Khan Academy to get ready for test day.

Improve Your Score: $2,000: 

Show how practice pays off by improving your SAT score.

Strengthen Your College List: $500: 

Make sure your college list has a mix of academic safety, fit, and reach schools.

Complete the FAFSA: $1,000: 

Fill out the free government form to apply for financial aid.

Apply to Colleges: $1,000: 

Apply to the schools you want to attend.
Complete all six scholarship steps to be eligible for a $40,000 scholarship.
Students can sign up at CB.org/Opportunity. Even before the program officially launches in December, students can go to BigFuture and create their starter college list and go to SATPractice.org to receive free, personalized practice on Khan Academy.  
As students take these steps, more students will view college as a possibility.
Withlacoochee River Electric Cooperative Scholarship- Due. Mar. 15th
Successful Candidates Must:
Be a high school senior and maintain a minimum 2.0 GPA.
Be a bona fide resident within the service area of Withlacoochee River Electric Cooperative, Inc., for at least one year prior to December 31.
Be the dependent of a Withlacoochee River Electric Cooperative, Inc., member.
Plan to attend an in-state college, university or technical school full time (minimum of 12 credit hours per semester). Schools must be accredited by one of the six regional accrediting institutions, such as SACS, recognized by the Council on Higher Education Accreditation. If the institution is a technical school it should be accredited by the Council on Occupational Education or its equivalent.
Maintain a 2.0 GPA each semester (or higher if mandated by the institution) to maintain eligibility.
Successful candidates will receive $1,375 per semester (maximum $11,000) for undergraduate studies. Applications are available at any WREC office, or your Guidance Counselor's office, or you may download and print a copy of the application by clicking here: Scholarship Application Form. Completed applications must be returned to WREC Educational Foundation, P.O. Box 278, Dade City, FL 33526-0278. The screening and recommendation of candidates will be at the discretion of a committee designated by WREC.
Application forms will be available December 1, 2018 and must be postmarked no later than March 15, 2019.
School Nutrition Association of Pasco County Scholarship- Due March 31st, 2019
The School Nutrition Association of Pasco County (SNAP) will be awarding one $1,000.00 scholarship to a qualifying senior in Pasco County Schools. The purpose of this scholarship is to help students further their education in a nutrition/food service related field.
The scholarship will be awarded based upon the following items:
SNAP application
A 500 word essay on "Why you have chosen a career in nutrition or a food service related field and how this scholarship would impact your success."
1 letter of recommendation from a faculty member
Academic transcript Attached is the SNAP application that should be filled out and return no later than March 31st, 2019.
SNAP Scholarship Application 2018-2019
All documents should be mailed to the following address: Food & Nutrition Services ATTN: Scholarship Application 7227 Land O' Lakes Blvd Land O' Lakes, FL 34638 If you have any questions regarding the application/process, please contact Amanda Musick at 813-794-2183 or by email amusick@pasco.k12.fl.us .
Southern Scholarship Foundation- Due April 1st, 2019
Requirements for Consideration:
Current (and maintained throughout stay) 3.0 or higher GPA
Financial Need (measured by having a 7500 or lower EFC according to the FAFSA application) *Some exceptions may be made*
Good Character (1 or more letter(s) of recommendation, and a strong ability to live cooperatively with others and complete daily tasks at the house)
Requirements for Awardees:
$300 Reservation Fee (a one-time fee that serves partially as a security deposit, due one week from accepting the scholarship)
Semester Food & Service Bill

Each semester, residents create a budget for groceries (purchased weekly), utilities, cable/internet, and a few other necessities (typically an average of $1000 for the entire semester)
The Food & Service Bill is collected within the Scholarship House in two parts:

$300 due upon checking/moving in for the semester
The remainder (depending on how much the residents decide to budget) due on a date set for after Financial Aid is released

Chores (called "Work Jobs") that aim to keep the houses clean and safe, and provide our "Education for Life" component)
Proven ability to live cooperatively, both with their specific roommate and with every resident of our community
Maintained 3.0 or higher GPA
Application Deadlines:
Fall Move-In: April 1
Spring Move-In: November 1
Late applications cannot be accepted
Jacksonville Technical Institute (JTech) SCHOLARSHIPS 
Johnson Scholarship Foundation Scholarship-Due April 1st, 2019
The Johnson Scholarship Foundation Scholarship Program is open to children of regular full-time* or permanent** part-time UPS employees with a minimum of one year of employment with the company as of the application deadline date. The UPS employee must:
Currently reside in Florida and have resided in Florida for the twelve months immediately preceding the application deadline date.
Be employed at UPS at the time the awards are announced.
Also eligible are children of UPS retirees and deceased UPS employees who were employed with UPS and met the stated employee requirements as of the time of retirement or death. Retirement status as defined by UPS is leaving UPS at the age of 55 or older and receiving retirement benefits from UPS.
Applicants must be high school seniors or graduates who plan to enroll or who are already enrolled in full-time undergraduate study at an accredited four-year college or university, community college, state college, or vocational-technical school in Florida. Students may attend a proprietary vocational school as long as the school is accredited.
STATE UNIVERSITY SYSTEM OF FLORIDA 2019-2020 – THEODORE R. AND VIVIAN M. JOHNSON SCHOLARSHIP*- Due April 1st, 2019
The Johnson Scholarship, funded by the Johnson Scholarship Foundation, is a competitively awarded program which is available to undergraduate students with disabilities enrolled in a State University System of Florida (SUS) institution. Students must meet the following requirements to be considered for scholarship selection:
• Be a Florida resident for tuition purposes, based on Section 1009.21, Florida Statutes. (Students who receive the out-of-state fee waiver are not eligible as they are not residents for tuition purposes); • Be seeking a first baccalaureate degree; • Complete a Theodore R. and Vivian M. Johnson Scholarship Application; • Meet academic requirements; • Provide documentation of the nature and/or extent of a disability; and • Submit a Free Application for Federal Student Aid (FAFSA) or Renewal FAFSA form by the required deadline and be determined to have unmet fiscal need. Students may submit a FAFSA at: https://fafsa.edu.edu
Theodore R. & Vivian M. Johnson Scholarship Application
Masters & Wardens Association of FL Masons- Due April 5th, 2019
Requirements:
3.0 GPA or above.
Will be attending an accredited institution of higher learning.
Brief essay explaining why student wants to go to college or professional school. 500 Words or less.
Must enter college within one semester after being awarded scholarship.
Submit completed application and other documentation by the deadline.
DeBartolo Family Foundation Scholarship-Due April 5th, 2019
In order to qualify for the 2018-19 DeBartolo Family Foundation Scholarship, all applicants MUST:
Be a current high school senior, Class of 2019, in Florida's Hillsborough, Pasco, Pinellas or Polk counties.
Have plans to continue his or her education at a University, Community College or Technical School starting in summer or fall of 2019.
Cohen & Jaffe, LLP College Scholarship- Due April 5, 2019
The Law Office of Cohen & Jaffe, LLP Scholarship Program is designed to help high school students (upon graduation from high school) or college students who are interested in attending an institution of higher education. We value education as a vital foundation for creating fulfilling, advantageous careers. We are proud and excited to help students achieve their goals of furthering their education.
Eligibility – Applicants must meet the following Criteria:
Be a U.S. citizen or legal permanent U.S. resident.
Be accepted to an institution of higher learning.
Be graduating high school or receiving GED within 9 months.
A two or four-year college student enrolled in a US-institution for undergraduate studies.
Employees of the Law Office of Cohen & Jaffe, LLP, Consultwebs.com, Inc., their boards of directors and immediate family members are not eligible for this essay contest.
Requirements:
The following documents must be provided for consideration (.doc, .docx, or .pdf format only) to the attention of Richard Jaffe via email only to Scholarship@cohenjaffe.com.
An official copy of a current academic transcript.
Proof of legal residency in U.S. (i.e. birth certificate, passport, driver's license, permanent resident card, etc.).
Proof of acceptance to an institution of higher learning. Should a winner be chosen that is still waiting on an acceptance letter, candidate will have until June 19, 2019 to provide proof of acceptance before forfeiting the prize.
A one-page essay of no less than 500 and no more than 750 words on one of the following topics:
General
How was your life affected (by either you or someone you care about) that was was injured in an accident caused by someone else's negligence. How did this accident have an impact on your life? What did you learn from it and how did it help your grow?
Distracted Driving
Everyone is aware of the dangers of drinking and driving, however, many people continue to make the decision to drive under the influence. Write an essay about the reasons why people continue to drink and drive – and what initiatives could be executed to address those reasons.
Sports Injuries
Do you think that there is enough emphasis on safety in sports to prevent concussions? What do you think we should do to curb concussions in high school athletics?
Award: A total of five prizes will be awarded. One applicant will be awarded a $1000 scholarship for first prize, one applicant will be awarded $500 for runner-up, and three applicants will be awarded $250 for honorable mention. Law Firm Scholarship award recipients will be notified of the selection on or before June 7, 2019.
San Antonio Citizens Federal Credit Union Scholarship- Due April 7th, 2019
Eligibility: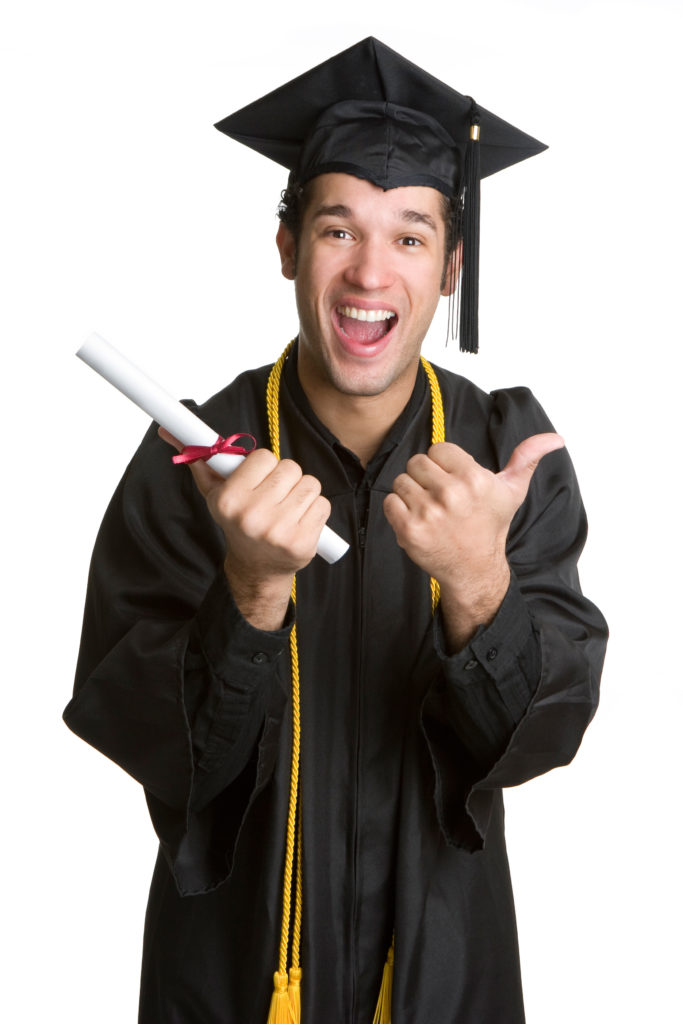 Must be a current high school student graduating in the Spring of this year and a member of SACFCU.
Not a member yet? No problem! Stop by any of our locations or visit our Become a Member page for details. You need to be a member with your own member number prior to the Scholarship deadline to be eligible. Don't delay, join today!Click Here for Scholarship Application & Essay* In order to upload your completed application it MUST be saved to your computer first.To be considered for a scholarship, you must upload your application & a copy of your most recent transcript by Sunday, April 7, 2019 at Midnight! 
If you have any questions or concerns, email marketing@sacfcu.org for assistance.
Pasco Pediatric Foundation Scholarships- Due April 10th, 2019
PPF rewards scholastic success over adversity by providing three different higher education scholarships to encourage high school seniors who have significant adversity to overcome.
1. "The Pasco Pediatric Foundation Challenge Scholarship" and "The Marley Jean Rother Memorial Scholarship" are specifically geared to encourage high school seniors as they pursue a higher education at a college or university.
2. "The Michelle Evers Memorial Scholarship" is for a high school senior who will be going to a vocational/technical school after high school.
Eligible students must have successfully pushed past their personal challenges and must be planning to attend a college or a vo-tech program. They are recommended by school nurses, guidance counselors and career specialists at their Pasco County high schools. If you feel that you or someone you know are eligible, please contact your school's guidance counselor, career specialist or school nurse.
Click here to download the PPF Challenge Scholarship Application Form
Republican Party of Pasco Scholarship- Due April 15th, 2019
The Republican Party of Pasco is offering a $1000 scholarship opportunity for your students who may be interested. RPOP Scholarship Application
Rotary Club of Trinity Scholarship- Due April 15th, 2019
Student must be a high school senior AND reside in and attend school in Pasco County to apply and submit all required documentation as listed below.
Required Documentation: These items must accompany this completed application to be eligible for consideration.
Essay (Limited to 250 words) Topic: "The Rotary Four Way Test and What It Means to Me or My Community"
Letter of recommendation from three of the five listed: • Present or former employer • Pastor, Priest, Rabbi or any other religious leader. • Guidance Counselor • Teacher/Principal • Civic Organizational Leader
GFWC Zephyrhills Woman's Club Scholarship- Due April 15th, 2019
Every year, the GFWC Woman's Club of Zephyrhills awards several thousands of dollars to deserving individuals who want to further their education. We are seeking those who need financial assistance to further their goal in a particular field. Examples might be nursing, nursing assistants, a trade (like welding), police or fire academy, community college, or a non-traditional area of study. Students of any age are eligible, but they must be at least a graduating senior and have a home base located in east Pasco County.
To download a copy of the application form, click this link: http://bit.ly/2019GFWCScholarship If you have any additional questions that can not be answered on the form, please email us at info@gfwczephyrhills.org
USEP Scholarships- Due April18th, 2019
The USEP Postsecondary Scholarship is awarded to a graduating high school senior whose parent(s) or guardian(s) is/are members of USEP and have maintained continuous membership for a minimum of 2 years. The scholarship is a grant award of $1000 to be used for the 2019-20 academic year. Please view the application for more information about qualifying and how to apply:
Download the USEP Postsecondary Scholarship Application
Louis Giella Memorial Scholarship- Due April 19th, 2019
The Louis Giella Memorial Scholarship Fund Inc. announces the 2019 Louis Giella Memorial Scholarship Awards Program.  Under the Program, one (1) $5,000 scholarships will be awarded per school to seniors attending Pasco High School & Zephyrhills High School.
Program Guidelines & Priorities: 
* Seeking graduating seniors with a record of volunteerism in the community in non-school sponsored activities and participation in extracurricular school activities.
* Applicants must have a minimum GPA of 2.75, a total family annual income under $75,000, and plan to attend a 4 year college, trade school, or certification program at an accredited institution.
* Scholarship funds will be paid in December 2019 or January 2020 for the second semester of the student's first year directly to the college and not to the student. It will be the student's responsibility to submit to the Foundation at that time an invoice for second semester tuition and fees, student ID number and college information.
* Applicants must have the endorsement of their Guidance Counselor on their application attesting they are a qualified fit for this scholarship program.
Sean Bartell Memorial Scholarship- Due April 29, 2019
Sean Bartell passed away from complication of Stevens Johnson Syndrome / Toxic Epidermal Necrolysis during his Junior year at Wesley Chapel High School. Sean was taking AP/Honors classes, and was 5th in his class.  The Sean Bartell Memorial Fund was established to help both students and teachers, in his memory, because the past is already set, but the future is unwritten.  $1,000 scholarship. Application is located on website: https://seanbartell.org/applications
AAC Scholarships-See Below-Due April 30th, 2019
The Captain Charles "Bo" Harrison Scholarship- Law Enforcement
The African American Club of Pasco Scholarship honoring Captain "Bo" Harrision, Pasco County Sheriff's Deputy awarded to an African American, American Indian or Hispanic/Latino Student seeking law enforcement in Pasco County.
The Maxine Walker-Giddings Community Service Award Social Justice
The African American Club of Pasco Scholarship honoring Maxine Walker Giddings, AAC Member and Civil Rights Pioneer awarded to students of all races in need, espousing the ideals of Maxine Walker Giddings.
The Wallace Jordan Scholarship
The African American Club of Pasco is honoring the Jordan Family by awarding The Wallace Jordan Scholarship to students of all races in need seeking higher education.
The Harry Mines Memorial Scholarship- Special Education
The Harry Mines Memorial Scholarship honoring the son of Shantay Mines awarded to students of all races pursuing a degree in Special Education.
Past Scholarship recipients are recognized at the African American Club (AAC) Scholarship Dinner Dance annually.  Annual deadline for submission is April 30th.
Click here to download application AAC_Application2019.
Sydney Has a Sister- Supporting Siblings Impacted by Autism- Due April 30th, 2019
Scholarship Application- Please answer all questions carefully. Incomplete applications will NOT be considered.
The following must be completed to be considered:
*online form;
*Letter of recommendation from a teacher, counselor or a community member acknowledging applicants hardship and/or achievement emailed to
sydneyhasasister@gmail.com
*Your favorite picture of you and your sibling uploaded to this form.
*Your creative entries: One Essay and One video (with an attached link to YouTube) located on this form.Application deadline, including emailed attachments, is MIDNIGHT, APRIL 30TH.
"B. Davis Scholarship"-Due May 24, 2019
The creators of the "Student Award Search Aid" website are offering a scholarship for 2019.
Our website was developed solely for the purpose of helping students locate and apply for scholarships.  We are trying to improve the students' chances for success.  The site is free and we charge nothing for the information or the application.
The deadline for applications is May 24, 2019
Amount of Scholarship:  $1,000
Abbott and Fenner Scholarship Program- Due June 14th, 2019

Abbott & Fenner Business Consultants are pleased to be able to continue with our scholarship program for the 12th year.
We will be awarding up to $1,000 to the winner(s) each year.
Scholarship Deadline   –  June 14, 2019.
Application Process
Full details are available on our site.
BigSun Scholarship – Due June 19, 2019
The BigSun Organization is proud to be able to continue to help young athletes succeed in their academic pursuits. We are offering an annual scholarship to a deserving student. All student athletes are eligible for this award, regardless of which sport they are participating in.   Their participation may be in any capacity, whether as a player, coach or official.
Deadline               – 
       June 19, 2019   
Amount of Award  –    
   $500.00
The successful applicant will be a high school senior or be attending a post secondary institute and currently involved in some sport at that institution or in the community.
Altec Design Web Scholarship – Due July 15, 2019
Scholarship Brief: We are proud to announce our 3rd annual Altec Design Web Scholarship. This opportunity is open to students pursuing any major at an accredited institution. The winner will be awarded $750 to pursue their education. Please apply by 7/15/19 by filling out our application form on our website.
 Eligibility Requirements:
Student must be enrolled in any accredited institution for Fall 2019 (any major)

Must complete essay of no more than 1,000 words

Must include recent photo

Authorize Altec Design to publish photo and essay on website if selected as winner

Winner will be chosen by internal committee. Points will be awarded based on original, creative ideas communicated in submitted essays.
 Essay Topic: How do you foresee the internet changing your chosen career in the next 20 years?
 Award: $750 (to be mailed to winner's institution) Here is our scholarship application page to be referenced: https://www.altecdesign.com/#web-scholarship
 Additionally, here is a link to a printable PDF regarding our scholarship for any interested students: https://www.altecdesign.com/altec-design-web-scholarship.pdf