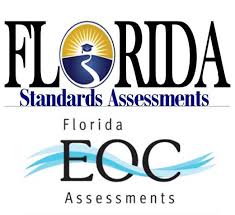 February 8th starts the last round of testing for students who have not yet passed their 10th gr FSA ELA and/or the Alg1 EOC. Students who need to test will have received an email in their school email account already.
Students can also take the ACT or SAT and meet/surpass the cutoff scores, they will meet the testing requirement that way. For students who are looking to meet their FSA ELA and/or Alg1EOC test requirements, there are two opportunities coming up in March for testing:
One will be during-the-school-day ACT testing on 3/9-3/11 (3 days of testing — must attend all in order to earn a score) and the cost is $35. This particular administration of the ACT is NOT reportable to colleges, so it is not for college entrance — this is ONLY eligible for students looking to meet high school testing requirements. Please reach out to me or Ms. Gaete if you're interested.
The second opportunity is the School Day SAT on 3/24, free to all LOLHS juniors. No registration or fee is needed, and this is for BOTH meeting high school testing requirements AND the score can be reported for college admissions.