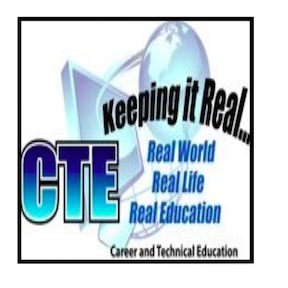 ACADEMY/CTE ELECTIVES:
Students should enroll in the next sequential academy level.
GRADUATION REQUIREMENTS: 8 elective credits required
These are general guidelines only –ask your current teacher for recommendations for your success based on your work ethic, your academic performance, assessment performance, and the rigors of the available course options.
Review teacher's recommendation with family
DO NOT SELECT COURSES CURRENTLY ENROLLED IN OR COMPLETED.
Course options are subject to change. Academic performance this year on coursework and assessments, as well as course scheduling, may impact options.
¶OJT requires enrollment in a Business course. Students who have not had Digital Information Technology should enroll in a Business course concurrently with OJT. See Ms. Martin or Ms. Anderson for more information.
Ø Dual Enrollment course placement is based upon PERT exam scores, student's successful completion of DE application process requirements within deadlines, and course availability. Students selecting Dual Enrollment should select a backup course for each DE academic area and label it "DE backup" in the rectangle.