First-time User Information
Services available for employees, retirees, spouses & dependents covered under the district's Florida Blue medical plan.
All patients with a unique valid email address should receive an email invitation from "no-reply@eclinicalmail.com" with the subject line: Patient Portal Access Information from My Health Onsite (MHO). (Please check spam/junk folders)
To access your New Patient Portal, simply follow the instructions in the email sent which includes your User Name and Temporary Password. Validate access by using your "Date of Birth."
If you have not received the email invitation, please call 727-353-3000 to update your email address.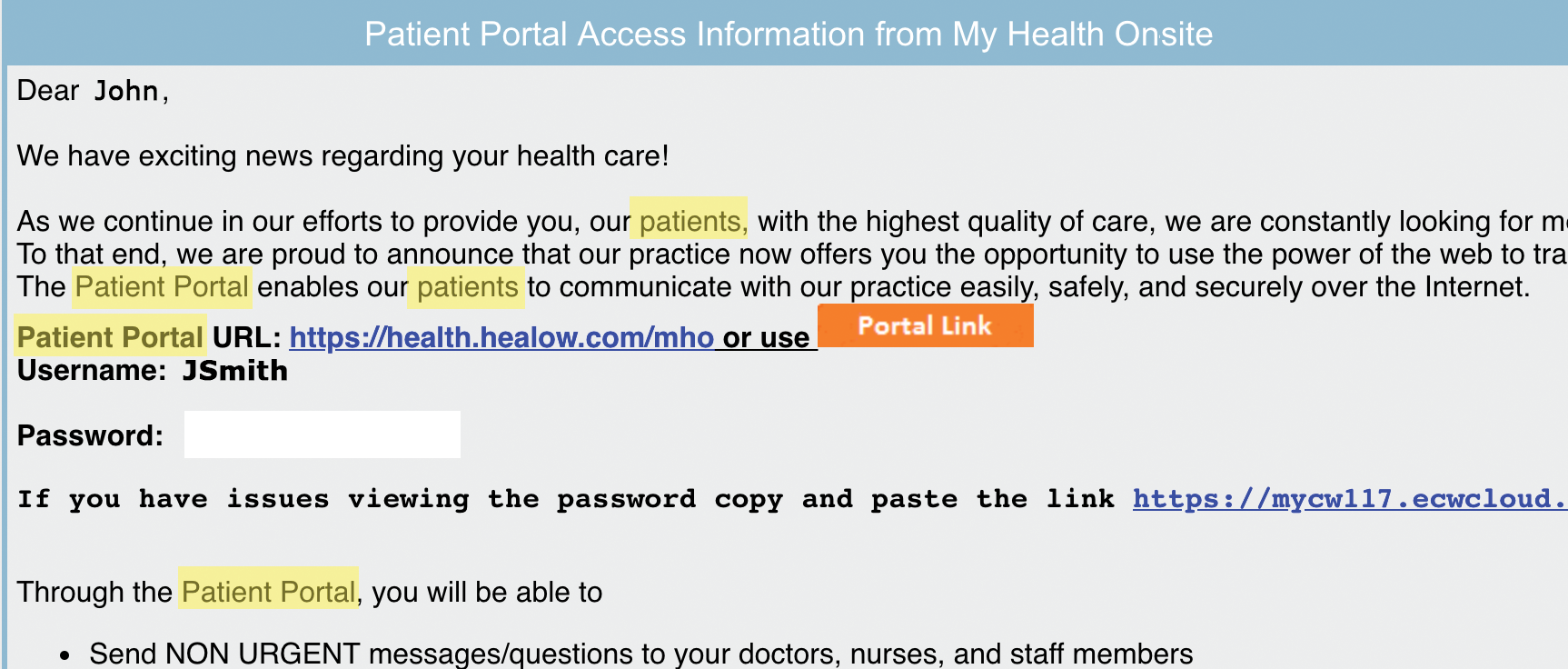 For patients younger than 18 or adults wishing to provide web portal access to another person, a Patient Portal Proxy Authorization Form must be completed to comply with regulatory requirements.
The proxy form can be obtained at the onsite Health and Wellness Centers, Employee Benefits HREQ or downloaded from MHO's website using the button below. The forms must be completed and turned into the onsite Health and Wellness Center staff to establish web portal access for proxy accounts.
HOW TO LOGIN (Once Registered)
Step 2:
Click on View Your Health Record
Enter User Name and Password to log in to book, cancel or reschedule your appointment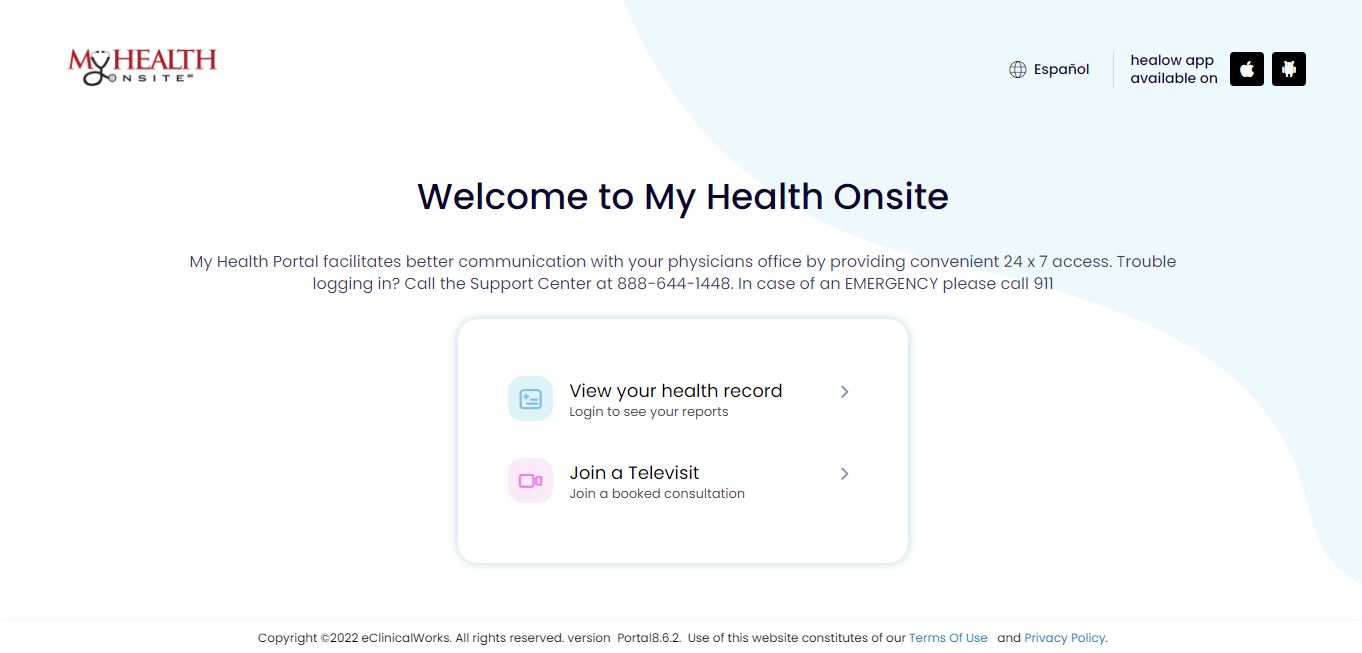 For assistance, please call the Call Center at 727-353-3000
Click here to view a printable version of the instructions
No-Shows
Unfortunately, the number of employees/dependents who fail to show up for appointments without canceling remains significantly higher than other districts offering this same benefit. The demand on the available appointment slots has been overwhelming and "no shows" greatly diminish the capacity for others to secure an available time slot.
If you are unable to keep your appointment, please provide at least 24 hours notice by logging onto www.myhealthonsite.com or calling
727-353-3000

 to cancel your appointment. Employees/dependents who continue to "no show" for scheduled appointments will be subject to monetary fines and/or restrictions on usage of the Health and Wellness Centers.
Remember to provide at least 24 hours notice if you are unable to keep your appointment.
Cancellation of Appointments
If the need arises for a last-minute appointment cancellation, please cancel with enough time to allow another Pasco County Schools employee to utilize the newly available appointment slot. For your convenience, please log onto your Patient Portal at www.my-patientportal.com or call the toll-free 24-hour Call Center at 
727-353-3000

 to reach an operator to cancel or reschedule your appointment.
Late for Appointments
If you arrive at the My Health Onsite Employee Health and Wellness Center 10 minutes or later for your scheduled appointment time, you will be considered a no-show.
Acute Medical Problems
For those eligible to use the health and wellness center that have an acute medical problem that needs attention, we will make every effort to see those patients as quickly as possible. Please contact the My Health Onsite Call Center at 
727-353-3000

 to reach an operator and asked to be transferred through to the center.