No More Excuses... Bringing 3D Mammography to You
1 in 8 women will be diagnosed with Breast Cancer in their lifetime. Early detection saves lives – get scanned!
No prescription needed if 40 or older; 1 mammogram/ calendar year

Under 40 requires a prescription

Most major insurance accepted, No extra charge for 3D

Appointments in 10 minutes with completed registration forms (found on scheduling page of website)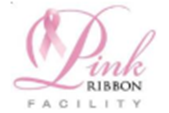 Make Your Appointment Today!