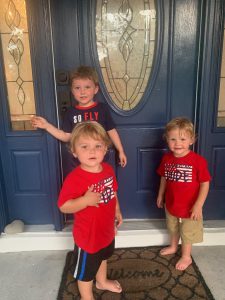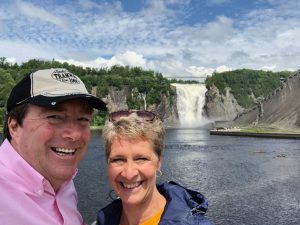 My name is Carol Kelly and this will be my 26th year teaching and my 20th at Trinity. I have taught K, 1st, and 2nd grade and combinations of all three. Kindergarten is my favorite! I graduated from USF in 1985 (Go Bulls!) and received my Master's Degree in Education with a concentration in reading from St. Leo University in 2012.
I am married and have two children. My husband John is a third-grade teacher at Northwest Elementary. My daughter Andrea is an FSU alum and is a fifth-grade teacher at Chasco Elementary. My son Jake is a UCF alum and works for BCI Construction as a Project Manager.
I have 3 grandchildren. My daughter and her husband have 2 sons, Chase (almost 4) and Thomas (almost 2). My son and his girlfriend have one son, Oliver (almost 2). They are all here locally so I get to have a lot of grandma time.
We love to road trip. This year we had to scale back but we did do a little traveling. My hobbies include bike riding, playing golf, watching talk shows, and HGTV. I am constantly entering contests and applying for tickets to go see "ELLEN". Every year I hope that this will be the year that I make a trip to L.A.
I am looking forward to a great year as we partner together to help your child learn and grow.
They will "explore" many new things and blaze their own trail as a "Trinity Trailblazer".
Carol E. Kelly