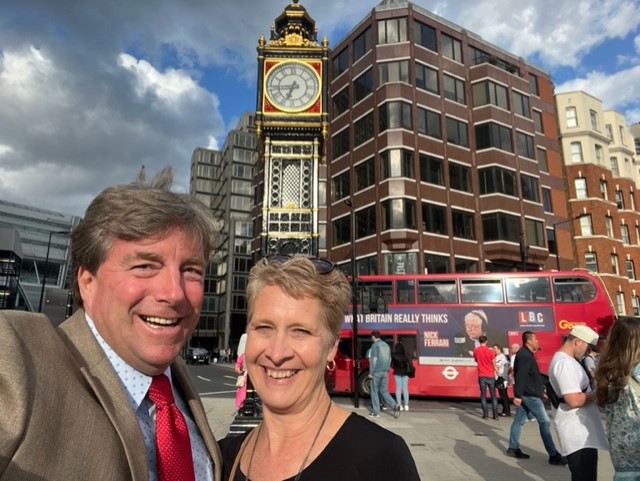 My name is Carol Kelly and this will be my 28th year teaching and my 22nd at Trinity. I have taught K, 1st, and 2nd grade and combinations of all three. Kindergarten is my favorite! I graduated from USF in 1985 (Go Bulls!) and received my Master's Degree in Education with a concentration in reading from St. Leo University in 2012.
I am married and have two children. My husband John is a third-grade teacher at Starkey K8. My daughter Andrea is an FSU alum and a former teacher. She currently is managing Carbone Custom Homes along with her husband. My son Jake, is a UCF alum and works for BCI Construction as a Project Manager.
I have 4 grandchildren. My daughter and her husband have 3 sons, Chase age 5, ( Chase will start K at Trinity this year.) Thomas age 3, and Luke 3 months. My son and his wife have one son, Oliver age 3, and one on the way any day. They all live locally so I get to have a lot of grandma time.
We love to go on road trips across the US and Canada. We are saving for another big trip for summer 2023 and going to Glacier National Park. This past summer we finally made it to Europe after waiting 2 years. My hobbies include bike riding, playing golf, watching talk shows, and HGTV.
I am looking forward to a great year as we partner together to help your child learn and grow.
They will "explore" many new things and blaze their own trail as a "Trinity Trailblazer".
Carol E. Kelly