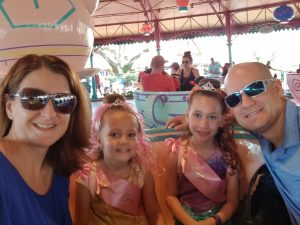 My name is Kelli Agnello and this is my first year at Trinity Elementary. I am extremely excited to be joining the Explorer team. I have been teaching for 17 years and can't imagine doing anything else! I have my Bachelors Degree in Elementary Education and my Masters Degree in Reading.
I am originally from a small town in upstate New York. I moved to Florida in 2004 with my husband Tony. We have two beautiful daughters, Camryn and Kylie, and a dog named Bella. When I'm not a school, I enjoy spending time with my family and friends, as well as reading and going shopping.
I'm looking forward to a great year and sharing the love for learning that I have with my students!