Hello Everyone,
To make sure it's going to be another FANTASTIC year please add these mandatory band camp dates. I can't emphasize enough how important it is that we have everyone there!
All our camps are mandatory and will be at Hudson Academy Band Room
July 18-21, Percussion & Guard Camp 8am – Noon
July 20-22 Leadership Camp 9am-5pm
July 25 – 29 Band Camp 1pm – 9pm
During the summer I'll be sending out halftime music and more information concerning the band camps. In the meantime please enjoy the following links to our halftime show:
Holiday
Time of your Life
Still Breathing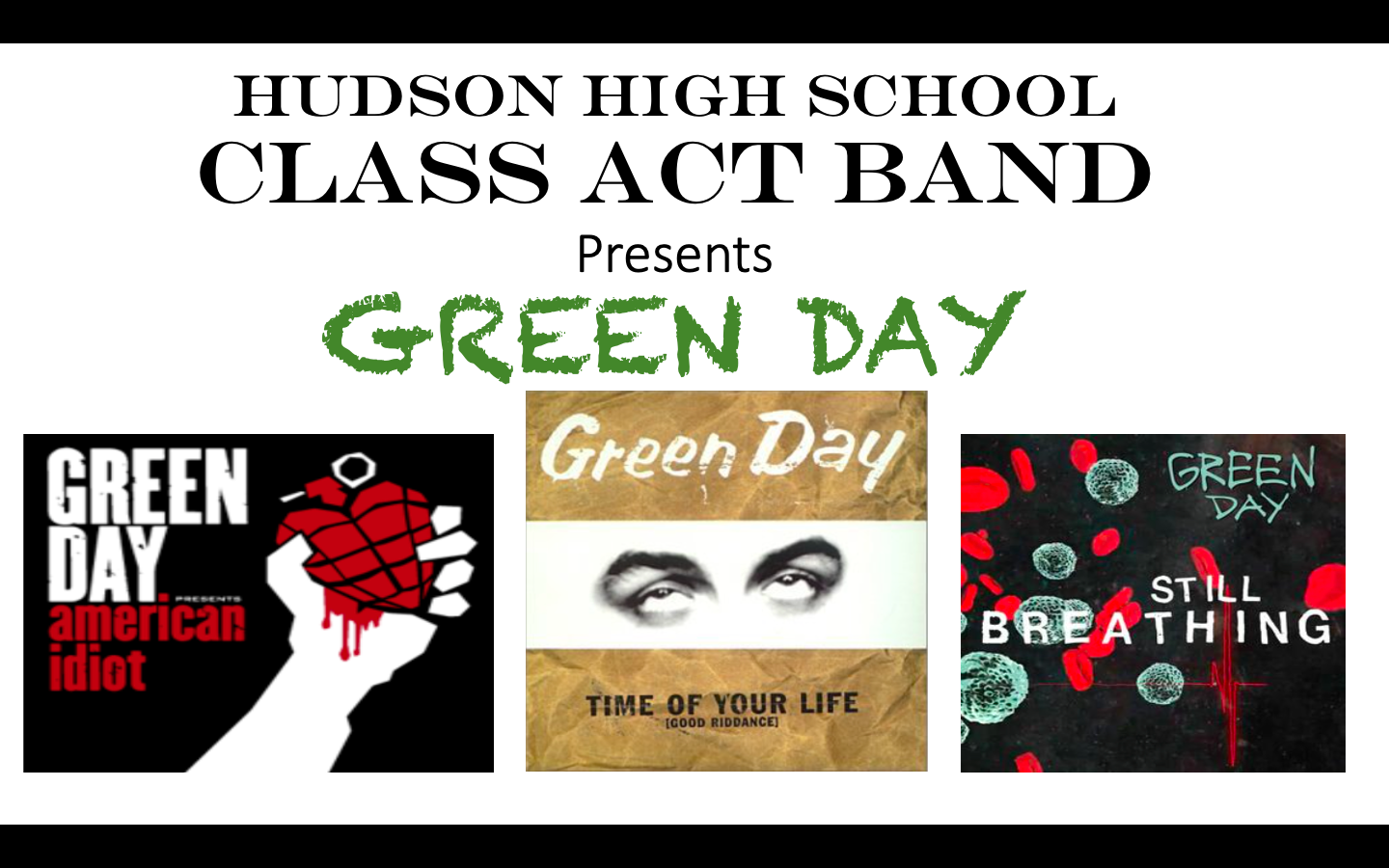 Have a great summer and stay safe!