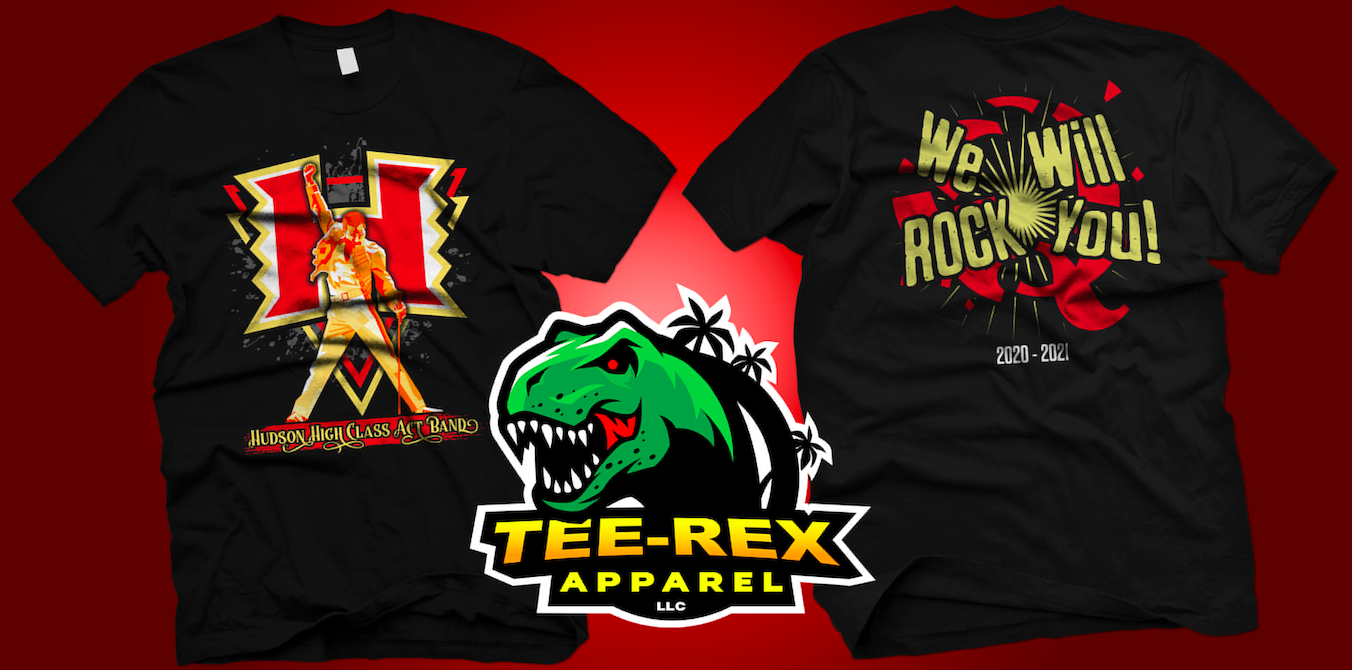 Hello Everyone,
Very much looking forward to our two rehearsals this week, Tuesday and Thursday from 6:30pm-8:30pm. We will take all safety precautions protocols as we did last week. If you were not able to attend camp last week you are very welcome to join us this week.
The following is a message is from our Booster President, Kellie Dodd which will explain our 'fair share' system. If you have any concern or questions about 'fair share' please do not hesitate to contact me. We want everyone to be able to participate in the Class Act Band.
Please take care!
Terry Adams
A message from our Class Act Band Booster President, Kelly Dodd:
Hello, Hudson High Class Act Band Parents/Guardians,
As they say, "The Show Must Go On…" Your band/color guard members still have uniform-related items that need to be purchased and we still have expenses that are being incurred. Despite the uncertainties that may lie ahead as to the manner in which football games and half-time performances will happen, we still need to plan and prepare. There are expenses such as the shoes, gloves, and show shirts to complete our uniforms, as well as the half-time show design (this year our half-time show pays tribute to the great rock band Queen), flags, and the services of our wonderful percussion and color guard instructors for band camp and the presenter for leadership camp.
The following items/expenses need to be paid by each band/color guard member (where applicable):
Band Shoes: $28.00
For those incoming band members who do not have band shoes and for those returning who may have outgrown their previous band shoes, they are required to purchase shoes. (This does not apply to any band student who still fits in their previously purchased shoes or to color guard members.)
Gloves: $8.00
New gloves are required each year and the members receive two (2) pairs. (Note: We will be getting new marching band uniforms this season, and this year, the band members will be wearing black gloves.)
Show Shirt: $15.00 (S – XL) or $18.00 (2XL – 4XL)
Show shirts are part of our uniform and are required. We have AMAZING show shirts this year – totally different than what we have had over the past few years (see attachment). I think everyone will be very happy with it, and FAMILY/GUARDIANS/FRIENDS are welcome to purchase one as well. Since we are selling these basically at cost, this is not a money-maker for us. (
Fair Share: $150.00 (band and color guard)
What is Fair Share? As its name implies, it is your band/color guard member's fair share of costs that are incurred for halftime show design expenses, instructor expenses, dry cleaning of uniforms, etc. Our program is not provided or supplemented by any funds from the school district or any other entity to cover these expenses.
To help economically, there are two ways that the Fair Share can be paid:
1. $150.00
If paid in full up front by Friday , 9/4, a 10% discount is applied and the amount will be $135.00 or
2. Three (3) payments of $50.00 on the following payment plan:
$50.00 – Due by Friday, 9/04/2020
$50.00 – Due by 10/02/2020
$50.00 – Due by 11/06/2020
Due to COVID, we could not have our usual end of school year Battle of the Bands Car Wash, which would have helped jumpstart our funds to help prepare for the upcoming season. Also, the Band Boosters (you – as volunteers) operate the concession stand at all JV and Varsity Home games, which helps us boost our funds to pay for rental trucks to haul instruments, pay for expenses because we fall short of the Fair Share being paid by everyone, and for the first time last year, we were able to feed the students in relation to three of their events (after half-time at the final season game, before leaving for East Lake competition, and before leaving for Marching MPA). Nonetheless, again due to the pandemic, there is the possibility that we will not have the concession income to help cover our expenses either. As such, this year, more so than any year past, we truly need everyone to do their best to pay your band/color guard member's Fair Share. (Please note that this would have been the year for the band to travel out-of-state. Unfortunately, that will not happen, but please keep in mind that in order for your band/color guard member to participate in an out-of-state trip or any other organized music-related field trip, the Fair Share must be paid.)
We will begin collecting for the shoes, gloves, show shirt, and Fair Share, on Thursday, August 6th, at 6:30 p.m. A table will be set up outside, at the same location where the students are screened. We are able to accept three (3) forms of payment: cash, check, and debit/credit card. If paying by check, please make it payable to Hudson High Band Parents, Inc.
Additionally and most importantly, we could not do what we do without the Band Booster Board and you, as band boosters. We look forward to all of you volunteering your time to help support your band/color guard member. The Band Booster Board meets quarterly, and all parents/guardians are welcome to attend and participate. We will provide the schedule of quarterly meetings in a separate communication. We also will notify you when volunteer assistance is needed. Your 2020-2020 Band Board are:
President – Kellie Dodd
Vice-President – William Ermatinger
Secretary – Stephanie Ermatinger
Treasurer – Robin Heyner
Concession Manager – Kelly Wadel
Co-Concession Manager – Sarah Aurigemma
Also, we are planning some fundraisers as well, and more information will come out later as we get them approved and scheduled. As a heads up, here is what we are organizing:
– Fundraising with gift cards
If you buy groceries or gas, this will be an excellent way to raise funds via rebates from the purchase of the cards for your band/color guard member.)
–Spirit Night at our local Dairy Queen on State Road 52 at the Hays Road Town Center
A total of 10% of all dine-in and carry-out purchases during a designated 2-hour time period will be donated to the band. (Drive-thru purchases are not included.)
–Amazon Smiles Fundraising
A percentage of your purchases through Amazon go toward raising funds.
No doubt this season will be a challenge but on behalf of your Band Booster Board, we know that through the continued support of the band/color guard member's families and our community, the Hudson High Class Act Band will be able to rise above this unprecedented situation, and we can stand proud and say, in the words of the legendary band Queen, "We are the champions!"
Sincerely,
Hudson High
Band Parents, Inc.,
Band Booster Board