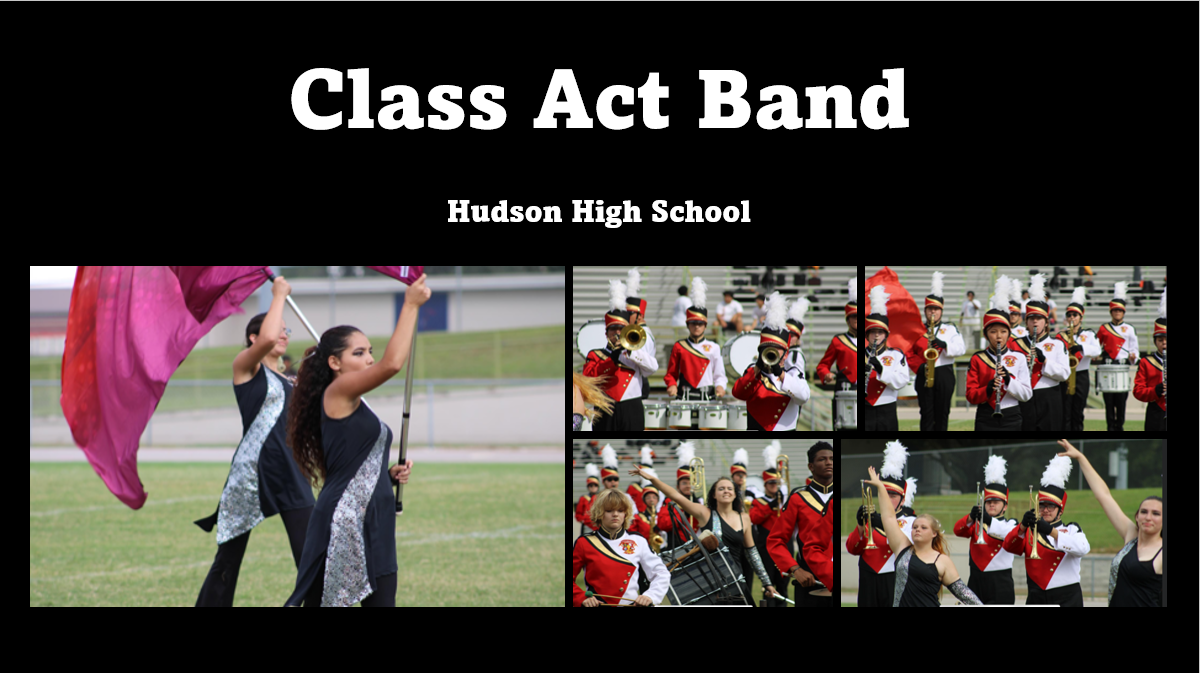 Hello Everyone,
We had a great first day and I am very much looking forward to the rest of the year.  The band room is looking fantastic with all the renovations. The students were a great help today getting the room back in working order. I hope you will be able to see for yourself at our Band Parent meeting. Here are some details to our upcoming band events:
Monday, August 14th  from 4:00pm-6:30pm – FIRST AFTER SCHOOL REHEARSAL!!!To avoid the dangerous afternoon heat we moved our after school practice/rehearsal to Mondays and Thursdays 4:00pm – 6:30pm. Students may stay in the band room after school to do homework or practice. If transportation is an issue we have ride sharing available, just let me know. These practices are part of the grade and are very important to our success. First game September 1st😊
 Thursday, August 17th  7:00pm– Band Parent Meeting (come early to watch the band rehearse)This will be a very important meeting where you will learn about upcoming band events, be able to pay your Fairshare $150 (10% off if paid by August 17th) and fill out necessary paperwork. You will also get to know our band booster board who are looking for volunteers to chaperone and work the concession stands at football games. We will need at least 10 chaperones and 15 concession volunteers for our football games.
 Items to be purchased at our Parent Meeting August 17th: You may pay by check, cash or credit card. We also have a PayPal account to make payments, look for Hhsclassactband@gmail.com Make sure to include the student's name and items being purchased in the PayPal message box.
 Fair Share – $150 ($135 if paid in full by August 17th) What is Fair Share?  As its name implies, it is your band/color guard member's fair share of costs that are incurred for halftime show design expenses, instructor expenses, dry cleaning of uniforms, etc.  Our program is not provided or supplemented by any funds from the school district or any other entity to cover these expenses. 
Marching Shoes – $32 dollars For those incoming band members who do not have band shoes and for those returning who may have outgrown their previous band shoes, they are required to purchase shoes.  (This does not apply to any band student who still fits in their previously purchased shoes or to color guard members.)
Marching Gloves – $5 dollars New gloves are required each year and the members receive two (2) pairs.  
Show Shirt:  $17.00 (S – XL) or  $21.00 (2XL – 4XL)Show shirts are part of our uniform and are required.  We have AMAZING show shirts this year! FAMILY/GUARDIANS/FRIENDS are welcome to purchase one as well.  Since we are selling these basically at cost, this is not a money-maker for us.
SEPTEMBER 9th – HOT Day This is a day you won't want to miss!! We will be playing at a college football game (USF vs. FAMU) with the USF HOT Band at Raymond James Stadium for halftime. We will also need chaperones. If you are interested fill out the form and bring it back with payment of $60 dollars by August 17th.
(first rehearsal Monday, 4pm-6:30)
(bookmark it for quick reference)
If you have any questions, please don't hesitate to ask. Through email is the best way to reach me. Once I figure out myStudent messages, we will be using that. It's going to be anther great year for the Class Act Band!
Please take care,