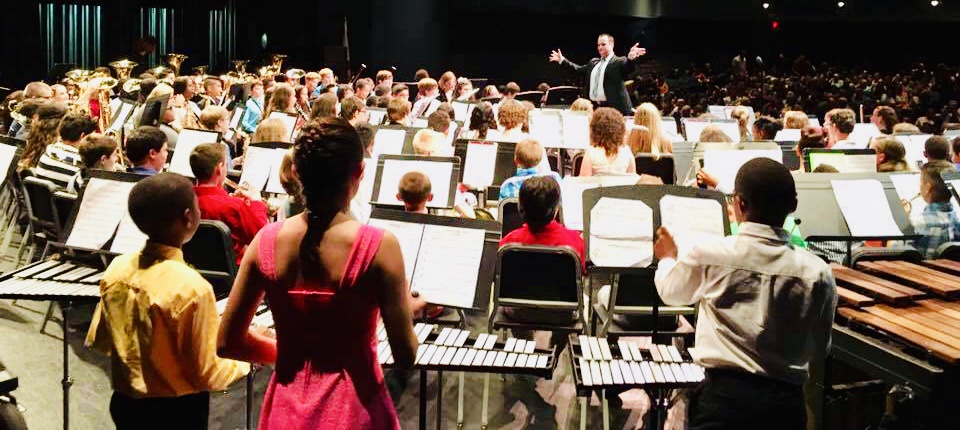 ***MEET THE DIRECTOR***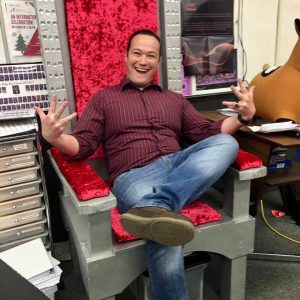 Adam Hollenbeck currently serves as the Director of Bands at Dr. John Long Middle School in Wesley Chapel, FL. Under Mr. Hollenbeck's direction, the program has celebrated many successes while expanding the program in size since 2014.
Mr. Hollenbeck received his Bachelor's in Music Education from the University of South Florida, where he was an active performer and educator in the Tampa Bay area. After graduation, Mr. Hollenbeck received his Master's in Oboe Performance from Arkansas State University. While serving at a graduate assistant, Mr. Hollenbeck worked the various instrumental ensembles at ASU, including their marching and pep bands. While living in Arkansas, Mr. Hollenbeck also performed with the Delta Symphony Orchestra and Tupelo Symphony Orchestra.
Upon graduation, Mr. Hollenbeck began his teaching career with the nationally recognized Paragould Pride band from Paragould, Arkansas. Mr. Hollenbeck assisted the band with their transition into competing regularly at Bands of America competitions.
In January of 2014, Mr. Hollenbeck returned to Florida and began his tenure at Dr. John Long Middle School. He has also worked closely with the Wiregrass Ranch High School Marching Bulls and remains an active performer in the area.
Mr. Hollenbeck currently resides in Tampa, FL with his wife Shannon and son JD.
***WHY TAKE BAND?***
The JLMS band program is dedicated to providing a rigorous music curriculum in a positive learning environment. In band, students learn how to read music, play an instrument, and participate in higher level thinking skills. There are many benefits to studying music in childhood: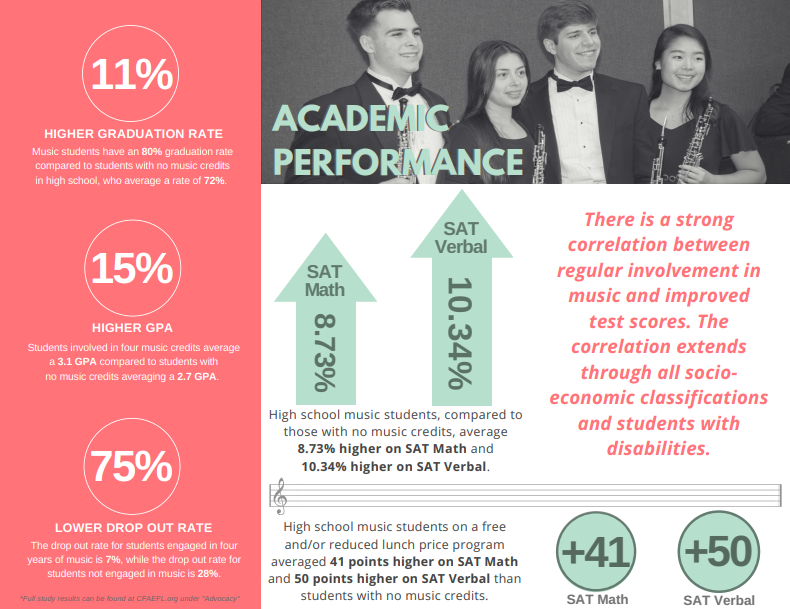 In addition to these academic benefits, band provides a necessary support system for children. Meeting new friends, teamwork, improved sense of self worth, and social development are just a few examples. For many students, the band room is their home away from home. It is a place where they can be themselves. Students regularly find time to finish homework, organize study sessions, review music for upcoming performances, or just have time to be a kid while navigating middle school.
***WHERE DO I BEGIN?***
Band is a yearlong elective you can sign up for in 6th, 7th, or 8th grade. In band, we learn how to read music and play a wide variety of instruments. No previous musical experience is necessary!
We will teach you everything you need to know to be a successful and have fun making music. You will also make a lot of new friends. We help and support each other as we work towards goals both individually and as a group. When you make it into our advanced band (available to 7th & 8th grade students), you get to perform at football games, parades, pep rallies, concerts, and even DISNEY WORLD! We typically perform at a theme park every year.
Already turned in your course card? NO PROBLEM!
All you have to do is contact our front office staff and ask to be placed in Beginning Band (Band 1 on your course card). We are always happy to have more students involved in music!
In band, we offer a wide range of instruments you can learn how to play. If you are not sure which on you want to learn how to play, NO PROBLEM! We spend the beginning of the year demonstrating each instrument to help you make your decision. No matter which instrument you chose, we want you in BAND! Below is a list of instruments you can learn in beginning band:
Flute, Oboe, Bassoon, Clarinet, Saxophone, Trumpet, French Horn, Trombone, Euphonium, Tuba, & Percussion
If you have any questions about the band program at JLMS, please feel free to contact Mr. Hollenbeck, our band director, at ahollenb@pasco.k12.fl.us.